We are thrilled to invite sponsors and exhibitors to join us at our upcoming 7th Congress of Asia Association of Medical Laboratory Scientists (AAMLS) in conjunction with the 32nd National Scientific Conference of MIMLS, where we will be hosting a trade exhibition to allow companies to showcase your latest products and services.
This is a fantastic opportunity to increase your visibility, connect with potential customers and showcase your products to a targeted audience including medical laboratory professionals, researchers, academicians and students.
The Organising Committee have also planned the scientific program with industrial talk sessions as a platform for the industry to participate in sharing of knowledge and understanding the optimum performance and potentials of your products.
We have a limited number of spaces available so we encourage you to register as soon as possible to secure the best spot!
Looking forward to seeing you at the congress and helping you achieve your business goals.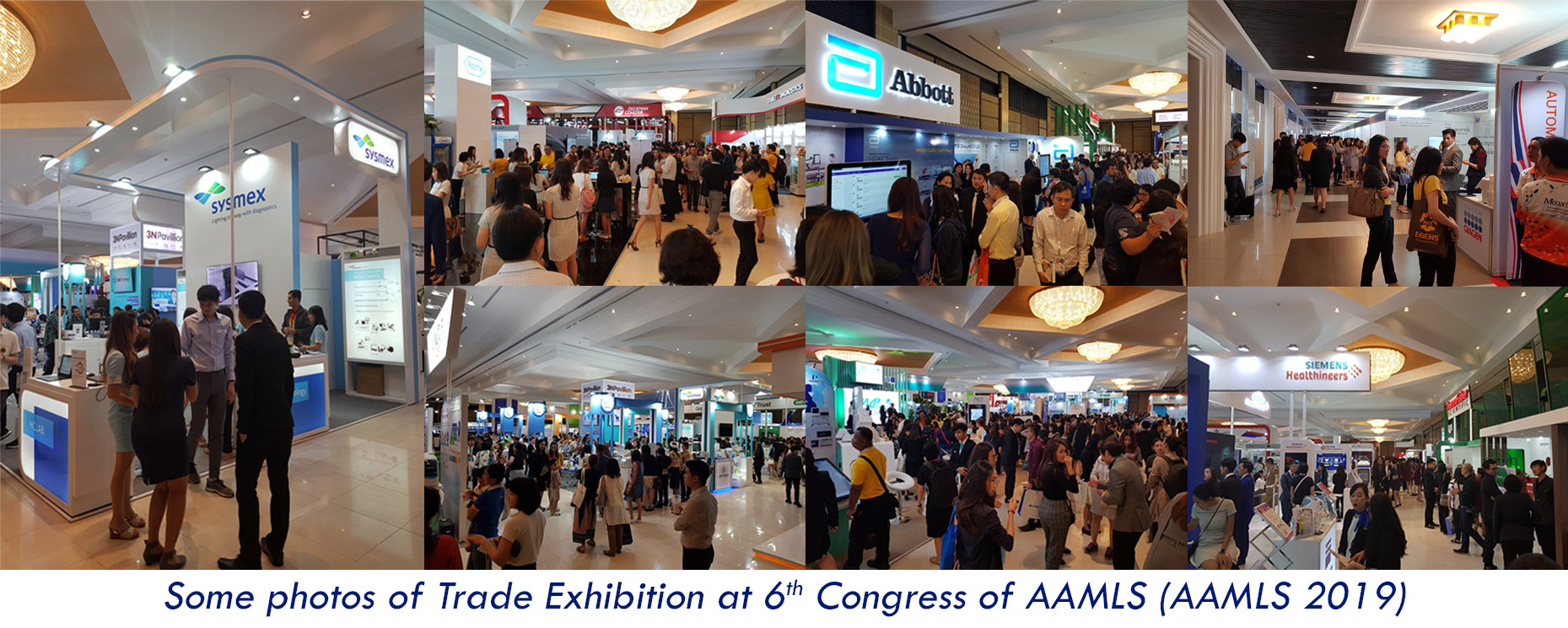 Why Exhibit At AAMLS 2023
Increase your brand exposure across Asia
Meet and network with industry leaders, policy makers and government entities
Find distributors to widen your geographic footprint
Gain market visibility and reinforce your brand position in the Asian market
One of the largest medical laboratory conferences in Asia and first few international conferences for medical sciences to be held after the pandemic
Who Will You Meet
We are targeting a crowd of 1,000 delegates from various part of Asia attending this congress, which will consist of:
Government buyers
Laboratory managers
Medical laboratory scientists and technologists
Academicians and researchers
Resellers and distributors
Students
For more information on becoming our sponsor or an exhibitor at AAMLS 2023, please contact the Trade Exhibition Committee at This email address is being protected from spambots. You need JavaScript enabled to view it..