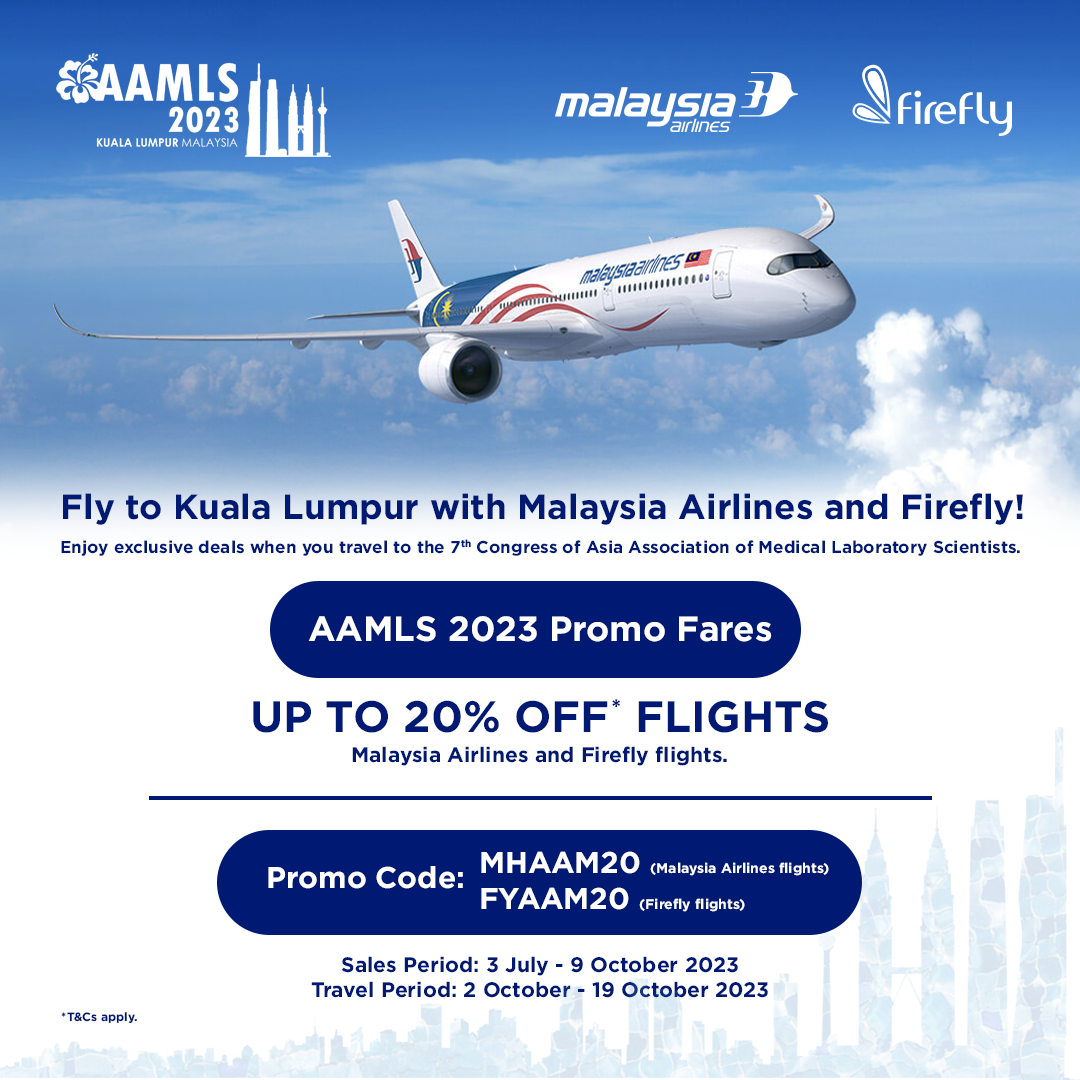 Attention to all AAMLS 2023 delegates!
Get ready to embark on an unforgettable journey to Kuala Lumpur, Malaysia, for the 7th Congress of Asia Association of Medical Laboratory Scientists (AAMLS 2023) with exclusive flight discounts!
We are thrilled to announce the Exclusive Promo Codes, offering up to 20% off Malaysia Airlines and Firefly flights to Kuala Lumpur!
Sales period: 3rd July until 9th October 2023.
Travel period: 2nd October till 19th October 2023.
This incredible offer allows you to experience the vibrant city of Kuala Lumpur at an unbeatable price while attending one of the most prestigious gatherings in the field of medical laboratory sciences.
Don't miss out on this fantastic opportunity! Start planning your trip and take advantage of these incredible discounts.
We can't wait to welcome you to Kuala Lumpur for an unforgettable congress experience! See you soon!